About the Tour
If you love the spiritual, the macabre, a place where stories are made, then you must visit The Ossuary at Sedlec, or The Bone Church of Kutna Hora as it's more commonly known. The Bone Church is one of those rare places that transcends expectations and leaves most visitors dumbstruck in the most glorious, soul-quenching way.
It sits about an hour outside of Prague in the Czech Republic, and the only feature that advertises that there just might be more than meets the eye to The Bone Church is the skull and crossbones spiked at the top of its spire – right where you'd usually see a crucifix. Otherwise, the place just sits there like Boris Karloff without make-up.
But when you go inside, it's another world.
A short staircase will lead you down into the chamber, where an enormous chandelier lords over the place. It's fashioned entirely of human bone – utilizing every bone in the human body. There are urns made primarily of femurs, a bone Coat of Arms belonging to the Schwarzenberg family, an endless garland of skulls strung loosely along the trim like it's Christmas, and several pyramids constructed of bones – ones that sit in iron-barred enclaves like slayed prisoners.
It should be eerie, but it is exquisite.
And as I guide you around the The Bone Church, and past another UNESCO World Heritage site, the Gothic cathedral of The Church of the Assumption of our Lady and St. John the Baptist, I'll illuminate you not only about the region's past, but it's more recent history under the Soviet Union, then finally it's transformation into a parliamentary democracy. It's an amazing journey.
If I could, I'd stop at a pub and drink a tall Czech beer with you after the tour, just to talk more about what we've seen. But I'm afraid I'll have to leave that to you.
Tour Producer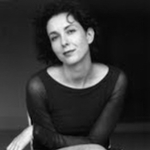 Victoria Dougherty
Victoria Dougherty is the author of The Bone Church. She writes fiction, drama, and essays that often revolve around spies, killers, curses, and destinies.
Her work has been published or profiled in the New York Times, USA Today, The International Herald Tribune, and elsewhere.
Earlier in her career, while living in Prague, she co-founded Black Box Theater, translating, producing, and acting in several Czech plays.
Her blog – COLD – features her short essays on faith, family, love, and thrillers.
WordPress, the blogging platform that hosts some 50 million blogs worldwide, has singled out COLD as one of the Top 50 Recommended Blogs by writers or about writing.
Currently, Ms. Dougherty lives with her family in Charlottesville, VA, and has recently completed a series of thematically linked Cold War spy thrillers.
Major Landmarks
Sedlec Ossuary

The Church of the Assumption of our Lady and St. John the Baptist
Directions to Starting Point
Buying for somebody else?
If you'd like to give VoiceMap tours as a gift, you have two options: choose the tours yourself, or buy a voucher redeemable against any of VoiceMap's tours in 167 cities worldwide.
Buy a gift voucher

VoiceMap tours for large groups
If you'd like to provide groups of guests with access to a VoiceMap tour, you can buy a specific number of copies for a particular event or obtain a license for more regular use.
Find out more

Tips
Places to stop along the way
Definitely stop and see Sedlec's parent city, Kutna Hora. Stop at any pub for some wonderfully heart-attack inducing food and a few excellent beers. Pension Sedlec is a good place to spend the night, if you just can't get enough.
Best time of day
Precautions
It's pretty safe to walk around but, as always, be aware of your surroundings.