Dividing Lines: A History of Segregation in Kansas City
Driving Tour
|

90 mins
|

24.3mi
About the Tour
Journey through the history of segregation in the Kansas City metro, primarily through its real estate. The tour is designed so that you can safely drive through the city at your own pace while hearing stories about each area you travel through.
Nathaniel Bozarth, ethnographer and host of the "Wide Ruled" podcast, narrates this 90-minute drive, bringing in interviews from several area students and notable city figures Sid Willens, Bill Tammeus, Mamie Hughes, and Margaret May.
"Dividing Lines" was created as a part of the Johnson County Library's "Race Project KC." The Library's Civic Engagement Committee and Tanner Colby's book "Some of My Best Friends are Black: The Strange Story of Integration in America" inspired much of the ongoing work of Race Project KC. This tour was made possible by support from Johnson County Library and the Kansas Humanities Council. It was produced by Brainroot Light & Sound. Written by Nathaniel Bozarth and Christopher Cook. The tour features music from Hermon Mehari and KC Jazz LP.
The content of this tour may contain controversial material; such statements are not an expression of library policy.
Banner Photo: David Wilson
Tour Producer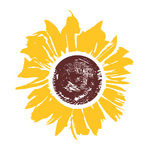 Johnson County Library
The Johnson County Library nurtures the community's collective wisdom by providing access to ideas, information, experiences and materials that support and enrich people's lives. We aim to create an environment for people to learn, explore, enjoy, create, and connect.
Johnson County Library got its start in the 1950s in the homes of neighborhood families. Before they had funding, dedicated community members ran volunteer libraries out of their basements, schoolhouses, a barbershop, a plumbing company, a shopping center and a traveling bookmobile. Their hard work and passion soon led to an official Johnson County Library in Merriam, Kansas, which is now our Antioch location.
Today, Johnson County Library serves over 4.3 million in-person and online visitors annually from 13, soon to be 14, library locations in Northeast Kansas. And one thing hasn't changed — the Library staff are helped by 1,202 volunteers who donate more than 50,000 hours of their time each year!
How VoiceMap Works
Focus on your surroundings, not the screen
VoiceMap's audio tour app uses GPS to play audio automatically, at the right time and place. Just install it, then download your tour and go to the starting point to begin your walk, drive, cycle, train trip or even boat ride.
Follow a route with turn-by-turn-directions
Tours follow a route from a fixed starting point. This is how we provide turn-by-turn directions. It also helps publishers tell a story greater than the sum of its parts. But you can use Resume to pick up a tour from the closest location whenever you like.
Listen as many times as you like
You can listen to your tours as often as you like using both the VoiceMap app and the VoiceMap website. Your access to tours doesn't expire.
Take virtual tours anywhere
Just select Virtual mode in the VoiceMap app to listen to tours at home – or anywhere else. You'll see the option after you download the tour. You can also listen to the whole tour here on the website.
Buy for less on voicemap.me and sync
Once you've purchased a tour, it's added to your VoiceMap library. If you sign into the app using the same method you used on the website, you'll have access to your full library of tours in both places.
Use VoiceMap offline
The VoiceMap app works entirely offline if there's no data connection, so you don't have to pay roaming fees. Just download the tour over WiFi before you get started.
Major Landmarks
Directions to Starting Point
The tour begins in the north parking lot of Shawnee Mission East High School (address below). The school has several parking lots. The correct starting point is located in the parking lot accessible from 75th Street, just west of Mission Road.
Don't go to any of the school's parking lots accessed off of Mission Road, these parking lots don't connect to the starting parking lot.
School Address:
7500 Mission Rd, Prairie Village, KS 66208
Show Directions
Buying for somebody else?
If you'd like to give VoiceMap tours as a gift, you have two options: choose the tours yourself, or buy a voucher redeemable against any of VoiceMap's tours in 167 cities worldwide.
Buy a gift voucher

VoiceMap tours for large groups
If you'd like to provide groups of guests with access to a VoiceMap tour, you can buy a specific number of copies for a particular event or obtain a license for more regular use.
Find out more

Tips
Places to stop along the way
The tour is best experienced in a continuous session. Therefore, no stops are recommended.
Best time of day
From dawn to dusk.
Avoiding work-days from 7:30 AM - 8:30 AM, and 5:00 PM - 6:00 PM will help you avoid heavier traffic on some sections of the tour.
PLEASE NOTE: Parts of the road near the start of the route have been affected by road closures. The road is now open to vehicle traffic with only intermittent lane closures expected. No closures or interruptions are expected over the weekend and the work is scheduled to finish by January 2021.
Precautions
DRIVE SLOW: If your own pace is faster than the speed limit, the stories won't fall in quite the right places. To fully be able to take in your surroundings, we recommend you drive at or below the speed limit at all times. Regardless of what you do, please OBEY ALL TRAFFIC LAWS.
SILENCES: The great thing about VoiceMap is that we take my cues from you...well, your location at least. Because VoiceMap is location-aware, you may experience a brief silence from time to time, but don't worry, it's because app is just waiting for you to arrive at the next location.
GROUPS: The tour is best experienced in a group so that the passengers can safely look at the spots we pass. If you're driving on your own, that's totally cool. You may, however, feel the need to pull to the side of the road from time to time. Please feel free to do so, as the road allows.
DETOURS: If you hit any detours, follow the new route that the detour signs advise until you're out of the construction zone. Then, when it's safe, pull to the side of the road and refer to the mapped route on the app and use the "Previous" or "Next" buttons to get the audio back on track