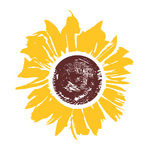 MEET THE STORYTELLER
Johnson County Library
The Johnson County Library nurtures the community's collective wisdom by providing access to ideas, information, experiences and materials that support and enrich people's lives. We aim to create an environment for people to learn, explore, enjoy, create, and connect.
Johnson County Library got its start in the 1950s in the homes of neighborhood families. Before they had funding, dedicated community members ran volunteer libraries out of their basements, schoolhouses, a barbershop, a plumbing company, a shopping center and a traveling bookmobile. Their hard work and passion soon led to an official Johnson County Library in Merriam, Kansas, which is now our Antioch location.
Today, Johnson County Library serves over 4.3 million in-person and online visitors annually 14, library locations in Northeast Kansas. And one thing hasn't changed — the Library staff are helped by 1,202 volunteers who donate more than 50,000 hours of their time each year!
Explore the history of segregation in Kansas City
Driving Tour
|

90 mins
|

24.3mi