About the Tour
Discover some of Spier's incredible art collection that's dotted around the estate. From the fascinating Singing Stones of the Karoo to the thought-provoking Ouroboros and Dying Slave, learn about the art works and the artists who created them. Find out how the Spier Artisan Apprenticeship Programme and Creative Block are helping underprivileged artists exhibit and earn a living from their creativity. Spier is committed to supporting local art and artists and we hope this walk leaves you creatively inspired.
Tour Producer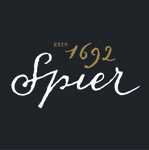 Spier Wine Farm
Spier is one of the oldest wine farms in South Africa with a recorded history dating back to 1692. While rooted in this heritage, Spier has a vibrant and conscious energy. Award-winning wine can be paired with fabulous food, grown either on the farm or by nearby farmers. The winery is one of the most awarded in the country and the Spier Hotel and meeting facilities offer inspiring winelands getaways in the tranquility of nature. Spier is committed to doing the right thing for the environment and communities, and is renowned for its responsible tourism approach. The farm has been recognised by various external organisations including Fair Trade in Tourism (FTTSA) and the Wine Industry Ethical Trade Association (WIETA). In 2011, Condé Nast Traveler World Saver Award recognised the estate as the top international destination 'Doing it All'. Spier is a Champion member of the Biodiversity & Wine Initiative (BWI), and the cellar has ISO 22000 certification, is Fair Trade accredited, organically certified and follows the Integrated Production of Wine (IPW) criteria. Spier's environmental and social initiatives are many and varied, and include ways to reduce water usage. 100% of its wastewater, and over 80% of its solid waste, is recycled. Spier supports local communities through the treepreneur project, which encourages people in impoverished communities to grow trees in exchange for essential goods. The estate also supports entrepreneurs by helping them create micro-enterprises linked to Spier.
Major Landmarks
Directions to Starting Point
Begin this tour at the entrance to Spier Hotel. You reach this by following the signs to the hotel when you reach the entrance to Spier farm on the R310 (Baden Powell Drive) just outside of Stellenbosch. There is ample parking right next to the hotel.
Show Directions
Buying for somebody else?
If you'd like to give VoiceMap tours as a gift, you have two options: choose the tours yourself, or buy a voucher redeemable against any of VoiceMap's tours in 167 cities worldwide.
Buy a gift voucher

VoiceMap tours for large groups
If you'd like to provide groups of guests with access to a VoiceMap tour, you can buy a specific number of copies for a particular event or obtain a license for more regular use.
Find out more

Tips
Places to stop along the way
The Artisan Studio, Historic Wine Cellar and all the various art works on the tour.
Best time of day
Precautions
If it's been raining a lot, parts of the farm can get a bit muddy.