Kapstadt zu Fuss: Von der Sklavenherberge zum Bo-Kaap
Walking Tour
|

45 mins
|

1.4mi
About the Tour
Sie möchten gern das Bo-Kaap kennenlernen? Zweifellos schweben Ihnen Bilder von hübschen, farbfrohen Häusern vor – aber der heutige Spaziergang wird Ihnen ein völlig anderes Bild vom Bo-Kaap verleihen, ein Bild, das nur wenig mit hübschen Farben zu tun hat. Man täte den Bewohnern vom Bo-Kaap ein Unrecht an, wenn man nur darauf fokussieren würde.
Tour Producer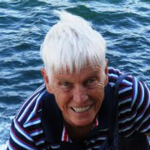 Ursula Stevens
Hello, and welcome to Cape Town. I have written several books about Cape Town and the greater region. I am a tour guide and regularly conduct walking tours around Cape Town. I also speak several languages and have lived in Cape Town for over fifty years. It is my home, I love it and I hope to make you fall in love with our city as well. I can't show you all the places of interest, nor can I take you to all the monuments and statues. All I can do is dangle that proverbial carrot before your nose to tempt you to explore further.
Major Landmarks
St. Georgs Kathedrale

Red House

Palmen Moschee

Nurul Islam Moschee

Auwal Moschee

Shafee Moschee

Boorhanol Moschee

Tana Baru Friedhof und Bo-Kaap Museum.
Directions to Starting Point
Die Tour beginnt an der Sklavenherberge, am oberen Ende der Adderley Street. Parkmöglichkeiten gibts im Mandela Rhodes Building (Eingang in der Burg Street), oder in der Queen Victoria Street.
Sollten Sie per Bus kommen, dann laufen Sie etwa 10 Minuten vom MyCity Busbahnhof in der Adderley Street bis zur Skalvenherberge.
Show Directions
Buying for somebody else?
If you'd like to give VoiceMap tours as a gift, you have two options: choose the tours yourself, or buy a voucher redeemable against any of VoiceMap's tours in 167 cities worldwide.
Buy a gift voucher

VoiceMap tours for large groups
If you'd like to provide groups of guests with access to a VoiceMap tour, you can buy a specific number of copies for a particular event or obtain a license for more regular use.
Find out more

Tips
Places to stop along the way
Bo-Kaap Museum, Rose Corner Cafe, Atlas Trading Store, Auwal Moschee, Tana Baru Friedhof, Rocksole.
Best time of day
Die besten Zeiten für diesen Ausflug sind von Montag bis Freitag von 0900 bis etwa 1700, und Samstag bis 1200. Kapstadts Straßen leeren sich zum Wochenende und leere Straßen können unsicher sein.
Precautions
Bitte achten Sie darauf, dass keinerlei Wertsachen in den Neben-und äußeren Rucksacktaschen verpackt sind, auch nicht in den hinteren Hosentaschen. Wenn möglich, tragen Sie auch das Handy nicht in der
Hemdtasche. Damen sollten keinen Schmuck tragen, wie Armbänder oder Halsketten.
Bitte ignorieren Sie die Bettler, ob jung oder alt – machen Sie lieber eine Spende an Sozialhilfeprogramme.
Damen sollten ein Kopftuch bei sich führen, im Falle eines Moscheenbesuches oder eines Heiligen Grabes im Friedhof.