Cape Town on Foot: From the Slave Lodge to Bo-Kaap
Walking Tour
|

40 mins
|

1.4mi
About the Tour
So, you're off to see the Bo-Kaap? No doubt your mind conjures up pictures of quaint and brightly-coloured houses - but your walk today will reveal a Bo-Kaap that has little to do with its prettiness. To focus on that aspect alone would be an injustice to the people of Bo-Kaap.
This area's roots reach back into the early days of Dutch East India Company rule at the Cape and the days of slavery.
This walk uncovers the story behind the oldest, but not exclusive, Muslim area in Cape Town. The Bo-Kaap is a vast area stretching from Buitengracht Street to the slopes of Signal Hill, and from Strand Street towards Table Mountain. Its residents embrace a diversity of cultures and religions.
The people of Bo-Kaap are warm and hospitable. Some even welcome visitors into their homes to enjoy a local delicacy with them. Try a friendly salaam aleikum greeting, or shukraan (thank you), and you will be rewarded with a happy smile!
Tour Producer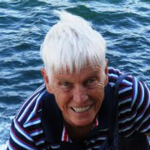 Ursula Stevens
Hello, and welcome to Cape Town. I have written several books about Cape Town and the greater region. I am a tour guide and regularly conduct walking tours around Cape Town. I also speak several languages and have lived in Cape Town for over fifty years. It is my home, I love it and I hope to make you fall in love with our city as well. I can't show you all the places of interest, nor can I take you to all the monuments and statues. All I can do is dangle that proverbial carrot before your nose to tempt you to explore further.
Major Landmarks
Cape Town's St Georges Cathedral

Masjid Boorhaanol Islam

Mosque Shafee

Auwal Mosque

Tana Baru Cemetery

Boorhaanol Mosque

Iziko Bo Kaap Museum
Directions to Starting Point
The Slave Lodge is the starting point, situated at the top end of Adderley Street. Parking is possible in the Mandela Rhodes Building (entrance on Burg Street), or in Queen Victoria Street.
Show Directions
Buying for somebody else?
If you'd like to give VoiceMap tours as a gift, you have two options: choose the tours yourself, or buy a voucher redeemable against any of VoiceMap's tours in 167 cities worldwide.
Buy a gift voucher

VoiceMap tours for large groups
If you'd like to provide groups of guests with access to a VoiceMap tour, you can buy a specific number of copies for a particular event or obtain a license for more regular use.
Find out more

Tips
Places to stop along the way
Bo-Kaap Museum, Rose Corner Cafe, Atlas Trading Store, Auwal Mosque, Tana Baru, Rocksole
Best time of day
Enjoy the walk on weekdays from 9am until about 5pm, and on Saturday mornings till noon. The streets of Cape Town empty after 5pm and over the weekend, which may make them unsafe.
Precautions
Do not carry valuables in the side or back pockets of your rucksack, nor in the back pockets of your trousers. Do not keep your mobile phones visible in shirt pockets.
Please do not react to beggars, young or old – rather donate to social welfare programs.
Please dress respectfully. It is advisable for ladies to carry a scarf to cover their heads for a possible mosque visit, or when visiting the Holy Graves at the Muslim cemetery.