About the Tour
A Voice from Underground is a walk which explores the mining heritage of the Llynfi Valley by walking you through the memories of a man and the history of a landscape. We invite you to look with new eyes at this landscape, seeing the subtle but vital connections which bind the people to the place, the mining to the community, the distant past to a bright future. Even if industrial heritage is not your particular interest, this will be an immersive experience which reveals landscape itself as something which has soul and depth, helping us to reconnect with a powerful sense of place.
This walk is a Dan Lock Heritage Interpretation project sponsored by Maesteg Town Council. It is the result of a partnership between Roy Meredith (local historian and former miner), Natural Resources Wales, Awen Cultural Trust and Maesteg ShedQuarters.
Credit:
Chris Wood -Sculptor (Wood Art Works)
Tour Producer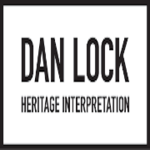 Daniel Lock
Reconnecting people with their natural and cultural heritage through creative, authentic interpretation. Working with both natural heritage and cultural heritage locations, I create and develop original, innovative interpretation concepts which bring that heritage to life. The unique interpretation style which I have developed is a modern expression of the traditional concept of 'Anima Loci' or 'Spirit of Place'; the idea that places and landscapes have their own distinctive atmosphere, character or essence. The physical features, the history, the ecology, the story of a place, all of these combine to make up that special character, which our ancestors would have understood in terms of the spirit or soul of a place. My approach is to tap into this more mythic way of thinking, to convey the wider scope of a location's character, with the interpretation designed to be a mouthpiece giving the landscape its own voice, letting it tell its own story. Far from simply giving information about a site, this approach appeals directly to the imagination and genuinely engages the visitor in a more meaningful interaction with the landscape. Through a range of creative mediums including original poetry, narrative storytelling, audio technology and sculpture produced by the best artists, I want to reconnect people with place in an authentic way and ultimately to give visitors a more vivid experience of their cultural and natural heritage.
Major Landmarks
Keeper Of The Collieries Maesteg
Directions to Starting Point
The walk should start immediately adjacent to Maesteg Comprehensive School, starting on the tarmacked path which runs along the right hand side of the school as you face it.
Train station (8 minutes walk away) - here is the directions: https://goo.gl/maps/BGBeSLFX35u
Bus station (17 minutes walk away) - here is the directions:
https://goo.gl/maps/FDgp36k54CL2
Show Directions
Buying for somebody else?
If you'd like to give VoiceMap tours as a gift, you have two options: choose the tours yourself, or buy a voucher redeemable against any of VoiceMap's tours in 167 cities worldwide.
Buy a gift voucher

VoiceMap tours for large groups
If you'd like to provide groups of guests with access to a VoiceMap tour, you can buy a specific number of copies for a particular event or obtain a license for more regular use.
Find out more

Tips
Places to stop along the way
The Keeper of the Collieries, Rotunda
Best time of day
This walk can be enjoyed at any time of day but as the track can be uneven and meandering and is not artificially lit, be sure to leave adequate time to return before nightfall.
Park your vehicle in the turning circle (in one of the marked parking bays) during or after school times. Please be aware that the parking is primarily for parents dropping off children before school or picking them up after school, so please try and avoid parking here during those times.
Precautions
The route contains some fairly steep inclines and uneven terrain in places. It may therefore be unsuitable for those with limited mobility. Local weather conditions can be changeable so be sure to check the forecast before setting out.