About the Tour
Tulum is one of the most beautiful cities in the Maya world; nested on the top of the only cliff in the area its temples overlook the turquoise waters of the Mexican Caribbean Sea. Enjoy its gardens and swim in the beautiful white sandy beach that once served this Maya city as a door for trade throughout the pre-Hispanic world from Honduras to central Mexico. Discover how this advanced civilisation lived their daily lives in this breathtaking city on the shores of the Caribbean.
Tour Producer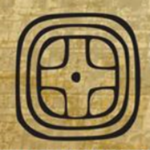 MayanSmartGuide
I'm a sucker for history, traveling and eating, I have explored the Mayan world for more than 10 years and I think it is amazing!
Major Landmarks
The castle

The temple of the Frescoes

The temple of the Descending God
Directions to Starting Point
To get to this archaeological site you can get any of the "colectivos", vans that depart from Tulum downtown's Main Street (Avenida Tulum) towards the town of Playa del Carmen, the ride is under $1USD and it takes about 10 minutes to get there.
After buying your entrance ticket, follow the signs into the city, I'll meet you right at the beginning of the pathway into the site.
Show Directions
Buying for somebody else?
If you'd like to give VoiceMap tours as a gift, you have two options: choose the tours yourself, or buy a voucher redeemable against any of VoiceMap's tours in 167 cities worldwide.
Buy a gift voucher

VoiceMap tours for large groups
If you'd like to provide groups of guests with access to a VoiceMap tour, you can buy a specific number of copies for a particular event or obtain a license for more regular use.
Find out more

Tips
Places to stop along the way
There are a few souvenir shops surrounding the archaeological site, you can also find a couple of restaurants and even a Starbucks in the area, and don't forget your bathing suit, the beach inside the city is great for swimming.
Best time of day
Beat the large groups and long lines; get there early in the morning. The site opens at 8:00 am and till 5:00 pm
Precautions
Wear sunscreen and bring drinking water, there are very few shades where to hide from the sun