About the Tour
Take a walk through one of the Seven Wonders of the World, through the history of one of the great civilizations that shaped a continent through millennia. Learn about their life, religion, architecture and astronomic mastery.
We'll visit the pyramid of Kukulkan - an incredible construction designed with mathematical precision to serve as a calendar as well as a proof of power for the elite, and a show for the masses. Stop at the Observatory, a unique circular construction that served to study the orbit of planet Venus; a planet they worshipped as the Sun's twin. Admire the magnificence of the Great ball court, which is the largest ever built by any Mesoamerican culture and was central in the religious and social life of the Maya, Aztec, Toltec and every other pre-Columbian civilization throughout thousands of years. These and other amazing temples and structures are waiting for you to discover in Chichen Itza; the city of the wizards of the water, and the epicenter of the cult to Kukulkan; the feathered serpent.
Tour Producer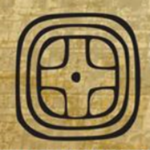 MayanSmartGuide
I'm a sucker for history, traveling and eating, I have explored the Mayan world for more than 10 years and I think it is amazing!
Major Landmarks
The Castle of Kukulkan

The Temple of the Warriors

The Observatory
Directions to Starting Point
Please walk through the main entrance and after buying your ticket start the tour right before you cross the turnstiles.
Show Directions
Buying for somebody else?
If you'd like to give VoiceMap tours as a gift, you have two options: choose the tours yourself, or buy a voucher redeemable against any of VoiceMap's tours in 167 cities worldwide.
Buy a gift voucher

VoiceMap tours for large groups
If you'd like to provide groups of guests with access to a VoiceMap tour, you can buy a specific number of copies for a particular event or obtain a license for more regular use.
Find out more

Tips
Places to stop along the way
There are a few cenotes near the site, don't forget your swimming suit.
Best time of day
Early in the morning around 8:00 am is ideal, before the heat of the day.
Precautions
Bring water, sunscreen and comfortable shoes. If you are doing the nighttime tour, bring mosquito repellent as well. You can buy water onsite but it is expensive.