About the Tour
On a gorgeous sunny day, the light sparkles on top of the sheltered water here like scattered pearls. As you breathe in the air purified by the Kaimai mountain ranges and harbour, notice how uplifted you feel.
Tauranga is the main city in the Bay of Plenty Region. It bears that name for good reason, both early Maori and Europeans could clearly see the value in this land compared to other nearby regions. Wars were waged to claim dominance of Tauranga, which is now a vibrant, rapidly expanding, sophisticated city.
You can easily get this totally unique tour with your smartphone. As you walk around, GPS works to automatically trigger audio commentary.
Relax and enjoy the stunning sights as I guide you around and tell you the intriguing and often scary recent history of this area and how it transformed into what you see today.
Tour Producer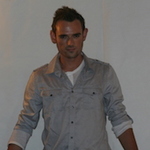 Luke Sygrove
Born and raised in Tauranga it will always have a special place in my heart. I love exploring, learning, and challenges. I wanted to create something unique for people to enjoy, whether they happen to be a tourist or a local. That something is immersive, unforgettable, and enriching, let's go on an adventure
How VoiceMap Works
Focus on your surroundings, not the screen
VoiceMap's audio tour app uses GPS to play audio automatically, at the right time and place. Just install it, then download your tour and go to the starting point to begin your walk, drive, cycle, train trip or even boat ride.
Follow a route with turn-by-turn-directions
Tours follow a route from a fixed starting point. This is how we provide turn-by-turn directions. It also helps publishers tell a story greater than the sum of its parts. But you can use Resume to pick up a tour from the closest location whenever you like.
Listen as many times as you like
You can listen to your tours as often as you like using both the VoiceMap app and the VoiceMap website. Your access to tours doesn't expire.
Take virtual tours anywhere
Just select Virtual mode in the VoiceMap app to listen to tours at home – or anywhere else. You'll see the option after you download the tour. You can also listen to the whole tour here on the website.
Buy for less on voicemap.me and sync
Once you've purchased a tour, it's added to your VoiceMap library. If you sign into the app using the same method you used on the website, you'll have access to your full library of tours in both places.
Use VoiceMap offline
The VoiceMap app works entirely offline if there's no data connection, so you don't have to pay roaming fees. Just download the tour over WiFi before you get started.
Major Landmarks
The Elms

The Mount (Mauao)

Tauranga Harbour Bridge
Directions to Starting Point
The Elms car park. This is only a 10 minute walk from the I-Site (downtown Tauranga). From the I-Site, go up Willow St (it slopes up), cross the road and turn left, then follow the footpath to the right, then turn right into MIssion Street. This is where you start
Show Directions
Buying for somebody else?
If you'd like to give VoiceMap tours as a gift, you have two options: choose the tours yourself, or buy a voucher redeemable against any of VoiceMap's tours in 167 cities worldwide.
Buy a gift voucher

VoiceMap tours for large groups
If you'd like to provide groups of guests with access to a VoiceMap tour, you can buy a specific number of copies for a particular event or obtain a license for more regular use.
Find out more

Tips
Places to stop along the way
The Elms, Rose Gardens, Fresh Fish Market, Cafes, Restaurants, Pubs, Cargo Shed Arts and Crafts
Best time of day
It's best to do this route during daylight hours. Summer: between 6:30am and 8.30pm. Winter: between 8:30am and 5pm.
Precautions
As always, keep your valuables out of sight if leaving them in your car. This is usually a very safe area.