About the Tour
Did you know that Malay is Singapore's National Language? Not English or Mandarin! Want to know why? Take a walk around Kampong Glam for some clues.
This walk traces the historical influence of Malays in Chinese-dominated Singapore.
Despite the proliferation of 'unIslamic' bars and restaurants serving alcohol, Malay influence is abundant in central Singapore's Kampong Glam district. It's home to the Malay ruler's historical palace and was once the centre of the region's Haj trade – a trade serviced by a port located within walking distance from the Sultan's palace, on nearby Beach Road.
Modern Singapore is immersed in Malay food, culture, traditions and language – the local 'Singlish' tongue could not exist without Malay – and the city's Malay history is an essential part of truly experiencing Singapore!
Tour Producer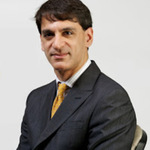 Imran Ahmed
I moved to Singapore in 1997 and quickly started to call the city home. It's not hard to understand why: Singapore is a fantastic blend of east and west, old and new, edgy and traditional. But even after many years here, I realized I knew little about the city's rich history and diverse people – other than the some typical 'expat' experiences. Sure, I could tell you about Singapore's economy and markets, but could I give you an idea of what makes it tick?
So I challenged myself to unravel the mystery of the city and understand its secrets. This quest to understand Singapore led me to transition into guiding from my twenty five-year long career in finance!
Major Landmarks
Sultan Mosque

Istana Kampong Glam

Sultan Gate

Arab Street
Directions to Starting Point
The route starts on Victoria Street, Bugis, near one of Singapore's most centrally located shopping malls, Bugis Junction.
Bugis is well connected to all parts of Singapore through the city's MRT (Mass Rapid Transit) subway system as well as by many public buses.
MRT: Bugis station along the East-West (Green) Line.
Bus: The bus stop at Victoria Street, near the starting point, is served by bus numbers 2, 12, 33, 130, 133, 960. Additionally, Bugis Junction is also served by the following buses: 32, 51, 63, 80, 124, 142, 145, 166, 174, 174E, 197, 61, 851 and 980.
Car: Ample car parking facilities are available in the Bugis Junction car park and other nearby car parks.
Taxis: Available at the Bugis Junction taxi stand.
Show Directions
Buying for somebody else?
If you'd like to give VoiceMap tours as a gift, you have two options: choose the tours yourself, or buy a voucher redeemable against any of VoiceMap's tours in 167 cities worldwide.
Buy a gift voucher

VoiceMap tours for large groups
If you'd like to provide groups of guests with access to a VoiceMap tour, you can buy a specific number of copies for a particular event or obtain a license for more regular use.
Find out more

Tips
Places to stop along the way
No Name Serabat Stall, Mamanda, Malay Heritage Centre, Zam Zam Restaurant, Victory Restaurant
Best time of day
Early morning before the afternoon sun heats up the city. Alternately, late afternoon or early evening, particularly if one wishes to end the tour with dinner at a traditional restaurant in the Kampong Glam district.
The Istana Kampong Glam grounds – featured in the tour – are accessible from 8 am to 8 pm Tuesday to Sunday, and between 8 am and 10 pm on Friday and Saturday.
The Malay Heritage Centre is closed on Monday but otherwise open from 10 am until 6 pm (last entry 5.30 pm) Tuesday to Sunday. On Monday, the Istana Kampong Glam gardens can only be entered through the courtyard of the Yellow Mansion.
Precautions
Singapore typically has a hot and humid climate, with rain sometimes appearing quite unexpectedly. It is advisable to wear comfortable walking shoes, carry some water and pack an umbrella, just in case.