Essential Melaka: A Guide to the City's UNESCO Heritage Centre
Walking Tour
|

45 mins
|

0.9mi
About the Tour
Explore the cradle of modern Malaysia on a walking tour around Melaka, hearing tales of sultans, spices and empires at a crossroad.
We'll trace the history of the area, from the Portuguese colonial days in the 1400s, driven by gold, glory and God, through the Dutch business empire, all the way to today's Melaka, a city with UNESCO world heritage status. During the course of our walk, we'll meet the Malay sultans and Portuguese viceroys that shaped its history. We'll also take in the fragrant aromas that linger from the spice trade, and learn why Melaka was such an important piece on the global trading chessboard.
I'll guide you to some of the key landmarks that remain from the Portuguese, Dutch and English occupations, including Porta de Santiago, St Paul's Church, and the Stadhuys. You'll find out the connection between the Melakan legend of the Indian Gooseberry, the Mousedeer and the naming of the city. We will also learn how the Dutch and Portuguese influenced the Malay language. I'll also shed light on what it was like growing up in Melaka in the 1990s.
Let's dive into this spicy melting pot of a city and get a taste of its diverse history. Allow at least 45 minutes to get the most out of the tour.
Tour Producer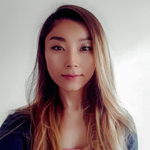 Melissa Lua
Hello! Here's a little introduction of myself, your narrator. My name is Melissa. I'm an avid traveler with an interest in most anything human related. History, cultures, religion, art. It is through these audio tours that I hope I would be able to impart the little insights that I had gathered through years of living and traveling the different countries of the world.
Do give my audio tours a go and follow my social media for informative "nerdy" updates!
How VoiceMap Works
Focus on your surroundings, not the screen
VoiceMap's audio tour app uses GPS to play audio automatically, at the right time and place. Just install it, then download your tour and go to the starting point to begin your walk, drive, cycle, train trip or even boat ride.
Follow a route with turn-by-turn-directions
Tours follow a route from a fixed starting point. This is how we provide turn-by-turn directions. It also helps publishers tell a story greater than the sum of its parts. But you can use Resume to pick up a tour from the closest location whenever you like.
Listen as many times as you like
You can listen to your tours as often as you like using both the VoiceMap app and the VoiceMap website. Your access to tours doesn't expire.
Take virtual tours anywhere
Just select Virtual mode in the VoiceMap app to listen to tours at home – or anywhere else. You'll see the option after you download the tour. You can also listen to the whole tour here on the website.
Buy for less on voicemap.me and sync
Once you've purchased a tour, it's added to your VoiceMap library. If you sign into the app using the same method you used on the website, you'll have access to your full library of tours in both places.
Use VoiceMap offline
The VoiceMap app works entirely offline if there's no data connection, so you don't have to pay roaming fees. Just download the tour over WiFi before you get started.
Major Landmarks
Independence Museum

Porta de Santiago

Malacca Sultanate palace replica

St. Paul's Church ruins

Dutch Square/Red Square

Christ Church

Stadhuys

Dutch cemetery

St. Francis Xavier Church

Bastion Victoria

Melaka River
Directions to Starting Point
The tour begins in front of the street facing Starbucks next to the main entrance of Dataran Pahlawan Mall.
If your hotel is not within walking distance, you may opt to be dropped off by taxi at the main entrance of Dataran Pahlawan Mall. The main entrance is flanked by two stone elephants.
If staying at Hatten hotel, just cross the street and turn left towards Starbucks.
Show Directions
Buying for somebody else?
If you'd like to give VoiceMap tours as a gift, you have two options: choose the tours yourself, or buy a voucher redeemable against any of VoiceMap's tours in 167 cities worldwide.
Buy a gift voucher

VoiceMap tours for large groups
If you'd like to provide groups of guests with access to a VoiceMap tour, you can buy a specific number of copies for a particular event or obtain a license for more regular use.
Find out more

Tips
Places to stop along the way
Feel free to stop at any of the spots we pass along the route.
Best time of day
Best start early in the morning (8/9am) or late in the evening (4/5pm) as the midday sun can be rather taxing. If interested in visiting any museum along the way, operating hours are from 10am to 5pm
Precautions
Routes involves stairs to get to the church ruins of St. Paul's atop a small hill. An umbrella is recommended to protect listerners from sun or rain as there is very little shelter along the route. Washroom are also not available atop the hill.