Stories of Old Kuala Lumpur: An Introductory Tour
Walking Tour
|

35 mins
|

0.8mi
About the Tour
Join me on a circular walking tour around Kuala Lumpur that brings to life the stories of its early settlers, from Chinese miners to British administrators. On a lively stroll via some of the city's most iconic landmarks, I'll show you how this humble jungle outpost transformed into a thriving settlement.
The tour begins at the oldest brick mosque in the city. From there we'll pass by the old town's cricket field, where stuffy colonials would play a few games to unwind before drinks at the Selangor Club, and then pause at St Mary's Cathedral where churchgoers would wear their Sunday best year-round, even in stifling heat. We'll see the confluence of the city's two rivers, learn about the rough and tumble life of early KL, and hear tales of Chinese miners' secret gangs. Looping back through a shady row of rain trees, we'll return to the Jamek Mosque. Along the way, you'll get the chance to visit the Old Printing Press featuring a miniature gallery of KL's skyline, and the Textile Museum.
Let's travel back in time to the Wild East and see what we can uncover!
Tour Producer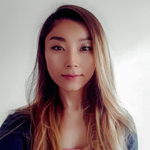 Melissa Lua
Hello! Here's a little introduction of myself, your narrator. My name is Melissa. I'm an avid traveler with an interest in most anything human related. History, cultures, religion, art. It is through these audio tours that I hope I would be able to impart the little insights that I had gathered through years of living and traveling the different countries of the world.
Do give my audio tours a go and Do follow my social media for informative "nerdy" updates!
Major Landmarks
Jamek Mosque (Masjid Jamek)

Independence Square (Dataran Merdeka)

Sultan Abdul Samad building

St.Mary's Cathedral

The Royal Selangor Club

KLcity Gallert (Old Printing Office)

The Confluence of KL
Directions to Starting Point
The audio begins at the fountain by the entrance of the Masjid Jamek (Jamek Mosque).
The route starts at the end point of another audio tour entitled "Kuala Lumpur: City Highlights and Cultural Landmarks".
The meeting point is accessible via the train (LRT) and the station that exits right to it is the Masjid Jamek station.
Pro tip: Train maps in Kuala Lumpur are not color coordinated. So do remember the name of the station. As this is an interchange, there are several exits. Regardless of the exit you take, all are within a 50m vicinity to the masjid jamek fountain.
Show Directions
Buying for somebody else?
If you'd like to give VoiceMap tours as a gift, you have two options: choose the tours yourself, or buy a voucher redeemable against any of VoiceMap's tours in 167 cities worldwide.
Buy a gift voucher

VoiceMap tours for large groups
If you'd like to provide groups of guests with access to a VoiceMap tour, you can buy a specific number of copies for a particular event or obtain a license for more regular use.
Find out more

Tips
Places to stop along the way
KLcity Gallery, Textile Museum
Best time of day
Early morning (to avoid direct sun) or if continuing from previous audio tour, after lunch.
There are plenty of options around the masjid jamek area. The more adventurous are welcome to explore the Southern Indian restaurants further down the street (turn left where mcDonalds is).
Precautions
Keep an eye out for your belongings as snatch thieves are common.
Do not leave your belongings unattended at any time.