Kuala Lumpur: City Highlights and Cultural Landmarks
Walking Tour
|

60 mins
|

0.7mi
About the Tour
Join me on an audio tour that'll give you a deeper understanding of Malaysia's cultural melting pot. We'll stop in at the city's oldest places of worship: the Hindu Sri Mahamariamman Temple, the Taoist Sin Sze Si Ya Temple and the Jamek Mosque. They're all overlooked gems that get much less attention than their more modern counterparts – and it's in their mix of beliefs, practices and even superstitions that you'll discover what makes us Malaysians all "same same but different".
Along the way, we'll also walk by the counterfeit market on Chinatown's Petaling Street and the Central Market Kuala Lumpur where you'll find more authentic craftsmanship. You'll have an opportunity to sample durian too, the notorious king of fruits and we'll walk through what was the first settlement here. (It's still a lively migrant area). Then there's the point at the confluence of two rivers that gave Kuala Lumpur its name.
The tour lasts approximately one hour and ends near the Masjid Jamek LRT station.
Tour Producer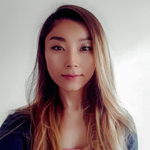 Melissa Lua
Hello! Here's a little introduction of myself, your narrator. My name is Melissa. I'm an avid traveler with an interest in most anything human related. History, cultures, religion, art. It is through these audio tours that I hope I would be able to impart the little insights that I had gathered through years of living and traveling the different countries of the world.
Do give my audio tours a go and Do follow my social media for informative "nerdy" updates!
Major Landmarks
Sri Mahamariamman Hindu temple

Chinatown

Sin Sze See Ya Chinese temple

Central Market

Old Market Square

Confluence of KL

Masjid Jamek (Jamek mosque)
Directions to Starting Point
If utilizing the MRT or LRT, head towards exit A of Pasar Seni station. Starting point would be next to a small field.
Show Directions
Buying for somebody else?
If you'd like to give VoiceMap tours as a gift, you have two options: choose the tours yourself, or buy a voucher redeemable against any of VoiceMap's tours in 167 cities worldwide.
Buy a gift voucher

VoiceMap tours for large groups
If you'd like to provide groups of guests with access to a VoiceMap tour, you can buy a specific number of copies for a particular event or obtain a license for more regular use.
Find out more

Tips
Places to stop along the way
Kasturi walk street market, Ruang by Thinkcity, Kafe Old Market Square (recommend sampling the Nasi Lemak).
Best time of day
Morning would be best as it is usually cooler.
Please note that the chinese temple closes by 5pm.
Operating hours of temples may vary under the new SOP as the virus situation persists.
Precautions
Do mind your steps as pathways may be uneven. Do pay extra attention crossing the roads as vehicles may not prioritize pedestrians. Do keep your valuables out of sight.