About the Tour
Take a stroll with me through the heart of Clanwilliam. Meet some of the locals, hear about the town's red gold, invest in some veldskoene, and sample perhaps the best biltong in South Africa.
Clanwilliam is one of the ten oldest towns in South Africa. It's the perfect base for excursions into the Cederberg and and a charming example of old-world hospitality at the edge of the Karoo.
Tour Producer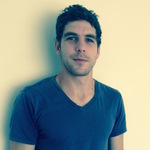 Gary Morris
Based in Cape Town. Fan of music, reading and the Atlantic Ocean
How VoiceMap Works
Focus on your surroundings, not the screen
VoiceMap's audio tour app uses GPS to play audio automatically, at the right time and place. Just install it, then download your tour and go to the starting point to begin your walk, drive, cycle, train trip or even boat ride.
Follow a route with turn-by-turn-directions
Tours follow a route from a fixed starting point. This is how we provide turn-by-turn directions. It also helps publishers tell a story greater than the sum of its parts. But you can use Resume to pick up a tour from the closest location whenever you like.
Listen as many times as you like
You can listen to your tours as often as you like using both the VoiceMap app and the VoiceMap website. Your access to tours doesn't expire.
Take virtual tours anywhere
Just select Virtual mode in the VoiceMap app to listen to tours at home – or anywhere else. You'll see the option after you download the tour. You can also listen to the whole tour at voicemap.me.
Buy for less on voicemap.me and sync
Once you've purchased a tour, it's added to your VoiceMap library. If you sign into the app using the same method you used on the website, you'll have access to your full library of tours in both places.
Use VoiceMap offline
The VoiceMap app works entirely offline if there's no data connection, so you don't have to pay roaming fees. Just download the tour over WiFi before you get started.
Major Landmarks
Directions to Starting Point
Clanwilliam is about 230 km from Cape Town, just off the N7. The walk starts outside the Police Station at the corner of Augsburg Road and Hoof St.
Show Directions
Buying for somebody else?
If you'd like to give VoiceMap tours as a gift, you have two options: choose the tours yourself, or buy a voucher redeemable against any of VoiceMap's tours in 167 cities worldwide.
Buy a gift voucher

VoiceMap tours for large groups
If you'd like to provide groups of guests with access to a VoiceMap tour, you can buy a specific number of copies for a particular event or obtain a license for more regular use.
Find out more

Tips
Places to stop along the way
Nancy's Tearoom, Old Gaol, Ramskop Butchery, Strassberger Shoe Factory, Yellow Aloe
Best time of day
Anytime between morning and sunset, except in summer when its best to avoid going out in the mid-day, as it can get thoroughly hot. The Clanwilliam Museum inside the Old Gaol is open on weekdays from 8am to 12:30pm and on Saturday from 9am to 12pm. Busy Saturday mornings are a great time to experience the vibe of the town.
Precautions
Clanwilliam is a small and friendly town but always be safety conscious. Make sure you wear sunscreen, carry water, and wear a hat. If possible, avoid the mid-day heat in summer.