About the Tour
Visiting the bustling, chaotic Indonesian capital requires some guidance. Join local guide Farid as he navigates you through some of the most visited areas in the city centre. Check out the major highlights of the city and some of the most economically and spiritually important buildings in the sprawling archipelago of Indonesia. Discover a local's perspective on the stories that for centuries have made Jakarta a frenetic trading port and a historic journey's end.
Tour Producer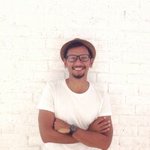 Farid Mardhiyanto
A native Jakarta who enjoys walking and telling stories about the city to foreigners.
Major Landmarks
Jakarta National Museum

Jakarta National Monument

Merdeka Palace Jakarta

Istiqlal Mosque
Directions to Starting Point
Start in front of the National Museum, right in front of the giant elephant statue in the front yard of the museum.
Show Directions
Buying for somebody else?
If you'd like to give VoiceMap tours as a gift, you have two options: choose the tours yourself, or buy a voucher redeemable against any of VoiceMap's tours in 167 cities worldwide.
Buy a gift voucher

VoiceMap tours for large groups
If you'd like to provide groups of guests with access to a VoiceMap tour, you can buy a specific number of copies for a particular event or obtain a license for more regular use.
Find out more

Tips
Places to stop along the way
The National Monument, Ragusa Ice Cream, Istiqlal Mosque, Jakarta Cathedral
Best time of day
Early morning is best, before the heat of the day.
Precautions
Traffic in Jakarta is relentless. Always cross at the zebra crossings. Even so, be careful and raise your right hand when you intend to cross. Stay away from any large crowds of people protesting if you're unlucky enough to encounter them.