Super City Birmingham: A Self-Guided Tour of Alabama's Magic City
Driving Tour
|

120 mins
|

21.0mi
About the Tour
Take in the rich history of Alabama's 'Magic City' on a driving tour through several of its key neighbourhoods, including the Southside Entertainment District and Civil Rights District.
You're guided by Freedom Line Tours, who recreated their signature Super City Birmingham (TM) Hop On Hop Off Driving Tour to give you a glimpse into what makes Birmingham so magical, at your own pace. This tour takes you to over 10 attractions throughout the Birmingham Metro Area, including:
• Regions Field, home to the much-loved Minor League Baseball team, the Birmingham Barons
• The University of Alabama at Birmingham, where you'll learn about the school's advances in medicine
• Vulcan Park and Museum
• Birmingham Botanical Gardens, a perfect spot to stop and stretch your legs
• Bethel Baptist Church, where you'll find out about its connection to the Civil Rights Movement
This two-hour tour is designed so that you can hop out of your car to explore whenever you like, then hop back in to continue your journey. Admission fees are not included.
Tour Producer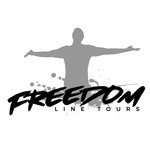 Freedom Line Tours (FLT)
Freedom Line Tours (FLT) is a trusted provider of Cultural Heritage Tours and traveler experiences in the United States. FLT invites visitors to our adaptation of our Signature Super City Birmingham (TM) Hop On/ Hop Off tour series. FLT team of storytellers are passionate about helping you discover the untold stories and historic contributions of Black and Brown people in America. Our tour guide is Antonia who is a world traveler and recounts the contributions people of color made for the American Dream to be achieved for all people while cross referencing the ties to major historic landmarks, sites and museums.
This city tour guides visitors to over 11 attractions throughout the Metro Area. There are many cross references to further your knowledge of individuals and major events that took place in or around a location. Take this tour in person, in the comfort of your vehicle at your own pace or virtually through the lens of our guide who once was a visitor whom fell in love with the history, the people, and the food. This is a family friendly tour package for all ages. This city-wide tour is for those who have several hours to explore Birmingham Alabama affectionally known as the "Magic City".
Major Landmarks
Birmingham Railroad Park

Negro Southern League Museum

Southside Entertainment District

Vulcan Park & Museum

Historic Bethel Baptist Church

Birmingham Foot Soliders Office

4th Avenue

Civil Rights Historic District
Directions to Starting Point
Each tour begins at Freedom Line Tours Souvenir Gift Shop, 1525 4th Ave N, Birmingham.
Show Directions
Buying for somebody else?
If you'd like to give VoiceMap tours as a gift, you have two options: choose the tours yourself, or buy a voucher redeemable against any of VoiceMap's tours in 167 cities worldwide.
Buy a gift voucher

VoiceMap tours for large groups
If you'd like to provide groups of guests with access to a VoiceMap tour, you can buy a specific number of copies for a particular event or obtain a license for more regular use.
Find out more

Tips
Places to stop along the way
Birmingham Foot Soldier Office, Birmingham Botanical Gardens, Birmingham Zoo, Sloss Furnace National Historic Landmark, Dr, Fred Shuttlesworth Church and Home, Jim Black Business District
Best time of day
Mornings, 9 a.m. -3 p.m. CST, Year Round, 365 days
Precautions
Some locations allow cameras and others do not.